Star Wars - Episode Two Poster
£

5.99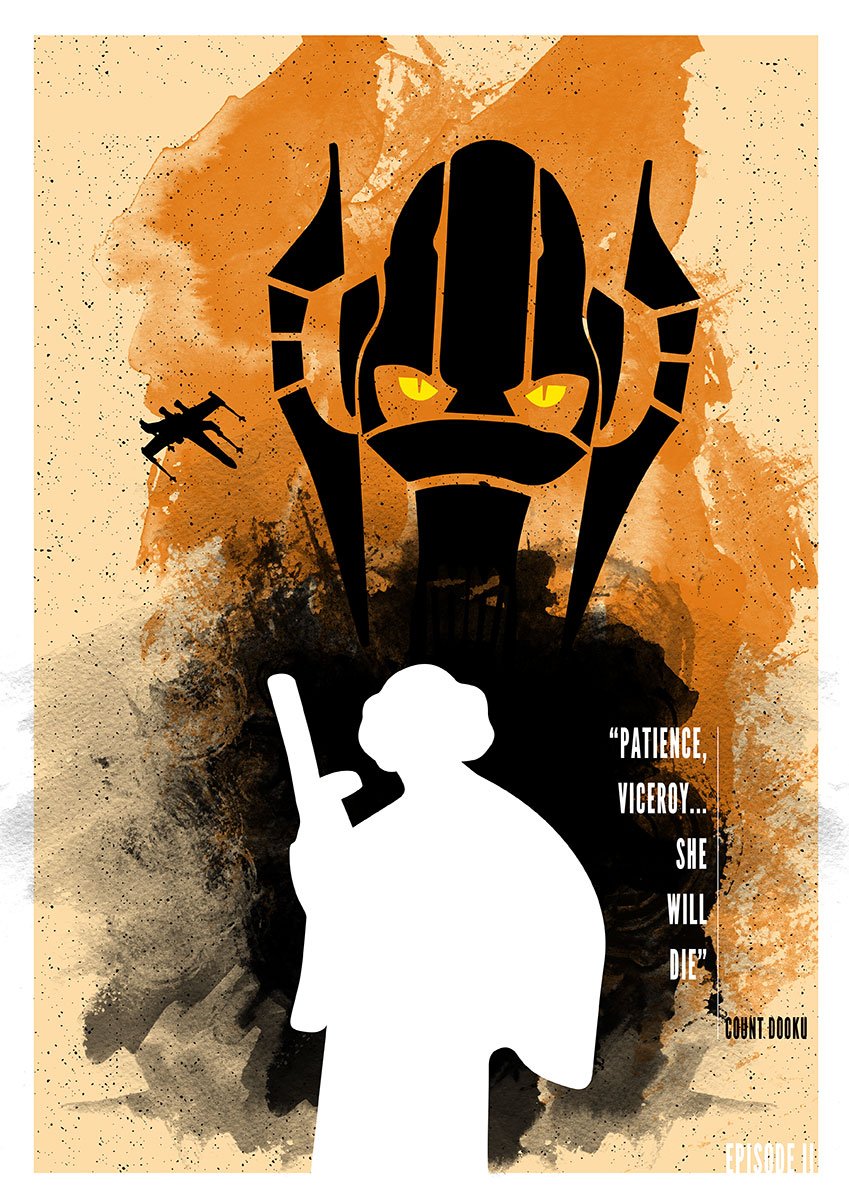 Count Dooku - Patience Viceroy... She will die"
Like many people, I have loved the Star Wars films and characters for years now and growing up I was always fascinated by the depth of characters, colours and particularly the battle of good and evil running through the films. Now having young children I want them to experience that love and excitement for the films too, as it is so rich visually and a huge part of cinematic history as well as current cinema. . My inspiration behind these posters has been a way of explaining to my children what is awesome about Star Wars and a way of highlighting key moments in the films; whether as a quote or character, so that they can experience the excitement and buzz of Star Wars.
From every Star Wars film I have memorised a few key quotes that inspired me to create each poster image, bringing it to life for fans of all ages; new or old. Using these film quotes are a way of being able to explain the drama and storylines to my children and many other new fans, as well as a way to honour and celebrate the franchise for longstanding fans.
There are limited editions of each poster (50), and there is a special offer if you wanted to purchase all 6 posters to display together, for a greater visual impact in your homes or offices. All are printed on 250gsm silk paper for added quality and finish.
I hope they capture the joy and wonder of Star Wars for new and old fans as they have for me over the last thirty years. May the force be with you.
Share